News
CTSI scheme sees consumer help rise by 85% in last year
Posted 27/06/18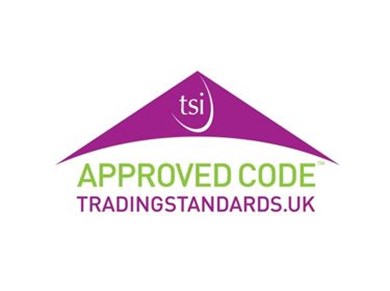 The Consumer Codes Approval Scheme (CCAS) has seen an 85% year-on-year rise in the number of consumers assisted, according to its annual report published today. Numbers rose by 31,694 over the 2016/17 period.
Over the past 12 months this totalled 68,754 consumers aided, of which 86% reported they were satisfied with the help received. The scheme helped to recover over £2.7m compensation in 2017, the report states.
When compared year-on-year, the number of complaints raised against member businesses had fallen, with 10.8% of consumers raising concerns in 2017, as opposed to 17.5% in 2016. 
Businesses under the Approval Scheme have grown to 53,114 members since CCAS was taken over by the Chartered Trading Standards Institute (CTSI) from the Office of Fair Trading in 2014.
The CCAS is facilitated self-regulation, which aims to promote consumer interests by setting out the principles of effective customer service and protection by going above and beyond consumer law obligations.
CCAS is a growing family of sector-specific consumer codes, across the economic spectrum, each sponsored by an industry body and vetted by CTSI. The CCAS currently consists of 18 code sponsors, with 23 approved codes of practice. This year, the scheme welcomed insurance specialists Sennocke, and the Consumer Codes for New Homes (CCNH), to its codes sponsors network.
Sue Steward, Head of Client and Commissioning at CTSI, said: "The significant surge in consumers assisted indicates a clear increase of awareness and confidence in the scheme. Thanks to the diligence and hard work of the codes sponsors and members, consumers know where they can seek help if they have an issue."
Consumers can find trust-worthy and reliable traders by using the Consumer Codes Approval Directory, which provides them with a clear indication of whether a business has earned the right to display the CTSI Approved Code logo. The scheme differs from other peer-review sites as all those trading under it have made a public pledge to go above and beyond consumer law, including Alternative Dispute Resolution (ADR) engagement, which allows customers to assert their rights without the expense of going to court.
ENDS
Notes for Editors:
For press queries, email CTSI Press Office: pressoffice@tsi.org.uk, or call 01268 582240
A full copy of the CCAS Annual Report can be found on our website (live on 27/6/18): https://www.tradingstandards.uk/commercial-services/consumer-codes-resources
More information about our current code sponsors can be found on our website: https://www.tradingstandards.uk/commercial-services/code-sponsors
Chartered Trading Standards Institute (CTSI)
CTSI is a training and membership organisation that has represented the interests of the Trading Standards profession since 1881 nationally and internationally. We aim to raise the profile of the profession while working towards fairer, better informed and safer consumer and business communities. CTSI's members are engaged in delivering frontline trading standards services in local authorities and in businesses. www.tradingstandards.uk.
---