News
CTSI issues Christmas gift safety warning
Posted 30/11/20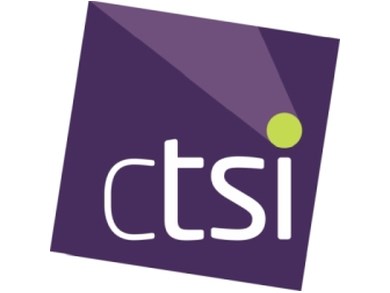 The Chartered Trading Standards Institute (CTSI) is issuing a Christmas gift safety warning about products sold on online marketplaces.
CTSI is working alongside the Office for Product Safety and Standards (OPSS) as it launches a campaign about buying safe toys online this Christmas.
With COVID-19 measures in place, many expect online sales will surge as consumers avoid the high street. A survey conducted by Electrical Safety First (ESF) discovered that 58% of UK consumers would shop on online marketplaces, while 53% said they would shop online more than before. The potential impact of unsafe products sold online has never been higher.
A 2020 study by the British Toy and Hobby Association (BTHA) found that out of 34 toys purchased on Amazon, ten were illegal, and 18 were unsafe. The findings were in addition to a test purchase of 100 toys on the platform in 2019, which revealed that 28 toys were illegal and 18 were unsafe. All of the toys purchased by BTHA were from third-party sellers on the Amazon marketplace. BTHA found similar issues with toys sold on other popular online marketplaces such as eBay and AliExpress.
Natasha Crookes, Director of Public Affairs at the BTHA, said: "Online marketplaces will bring greater convenience and choice to consumers this Christmas. This cannot, however, be at the detriment of safety. The majority of toys for sale this Christmas are safe if you buy your toys from a trusted brand and retailer. Make sure your children receive the gift of safe play this Christmas."
It's not only toys that are of concern - last year, consumer publication Which? discovered that almost half of Christmas tree lights sold through online marketplaces were unsafe. The study also found that 66% of electrical products purchased on online marketplaces failed crucial safety tests. 
There are also concerns that with Brexit uncertainty and the prospect of 'no deal' that online sellers based outside the UK may choose not to honour terms of service if the product is faulty. 
This week, Robert Chantry-Price, Lead Officer for Product Safety at CTSI said: "With the uncertainty of the EU Exit negotiations, I advise consumers to be careful if purchasing products from companies outside the UK as some may choose to not refund or replace goods in the event of no deal.
"Consumers should check that, for UK based retailers, their website provides a UK address and landline telephone number. This will help considerably should the product not arrive or if it proves to be faulty, or needs to be returned to the supplier."
ENDS


CTSI Press Office: pressoffice@tsi.org.uk, 01268 582240
Chartered Trading Standards Institute (CTSI)
CTSI is a training and membership organisation that has represented the interests of the Trading Standards profession since 1881 nationally and internationally. We aim to raise the profile of the profession while working towards fairer, better informed and safer consumer and business communities. CTSI's members are engaged in delivering frontline trading standards services in local authorities and in businesses. www.tradingstandards.uk
---