News
Safety advice issued for first Fireworks Night and Diwali since lifting of COVID-19 restrictions
Posted 22/10/21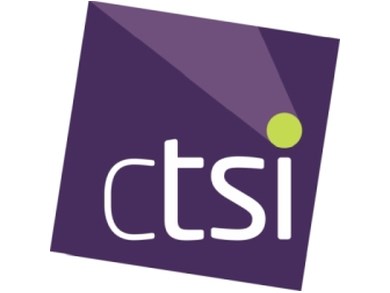 The Chartered Trading Standards Institute (CTSI) has issued fireworks safety advice ahead of the upcoming Diwali and Fireworks Night celebrations, on November 4 and 5, respectively.
Most public displays were cancelled last year due to the pandemic, but many events return this year. Local authorities are responsible for enforcing fireworks legislation.
According to the fire service, 127 fires in homes and buildings in the UK are started by fireworks every year, while the majority of firework-related injuries happen at family or private parties. 
According to figures from NHS Digital, there were almost 2,000 occasions of people going to A&E linked to fireworks back during the last event in 2019 before pandemic restrictions.
Ian Hillier, CTSI Lead Officer for Explosives and Petroleum, said: "It's great that people will be able to enjoy public fireworks displays this year, but as always, we call on the public to stay safe. 
"If you choose to host a fireworks display at home, only buy fireworks from established premises or licensed online suppliers - do not buy from market stalls, car boot sales or from the back of a van. If buying online, only purchase from UK-based suppliers and be prepared to show identification to the delivery courier. 
"Be aware that category F3 fireworks are much more powerful than F2, so please be extra careful around those. Fireworks come in many different types and have specific instructions, so always read the label and follow the specified guidance."
Ashley Martin, RoSPA's public health adviser, said: "If there are organised displays available in your area, we encourage members of the public to attend, as these will be put on by those trained in the use of fireworks, and will ensure that you and your family are safer.
"If you are attending a private event or putting on your own display, we urge you to adhere to the Firework Code and make sure you are buying any fireworks only from reputable retailers.
"We see hundreds of firework-related injuries every year, and they literally change lives, with people receiving scarring that requires lifelong treatment.
"Check that the firework box carries a CE or UKCA mark, make sure you're only buying category two and category three fireworks, and before using, please check the distance requirements on the instructions."
Thinking of holding a fireworks party?
Follow the Firework Code:
plan your firework display to make it safe and enjoyable, and check the time that you can legally set off fireworks

only buy fireworks which carry the CE or UKCA mark, keep them in a closed box and use them one at a time

read and follow the instructions on each firework, using a torch if necessary

light the firework at arm's length with a taper and stand well back

keep naked flames, including cigarettes, away from fireworks

never return to a firework once it has been lit

don't put fireworks in pockets and never throw them

direct any rocket fireworks well away from spectators

never use paraffin or petrol on a bonfire

make sure that the fire is out and surroundings are made safe before leaving.
To guide those who intend to use fireworks this year, please visit the Fireworks Safety campaign page on the CTSI website. 
For a free, Government-backed guide on firework safety for businesses, take a look at Business Companion's Fireworks guide at this link.
ENDS
---