News
Facebook Marketplace tops list of most complained-about online retail platforms
Posted 20/06/23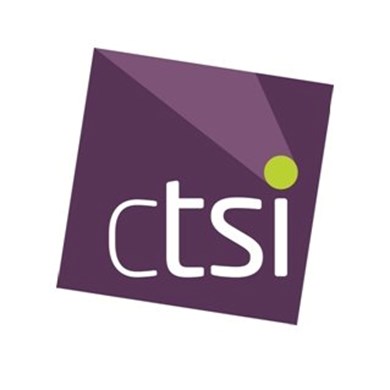 Social media giant's e-commerce arm causes most concerns for UK's Trading Standards
A new national survey published by the Chartered Trading Standards Institute (CTSI) has revealed that Facebook Marketplace is the online marketplace which is causing Trading Standards and consumer protection professionals the most concern, with complaints about counterfeit, poor-quality and potentially unsafe goods being sold.
The online giant, which enables third-party sellers to trade goods on its platform, was criticised by Trading Standards Officers as being unresponsive or uncooperative when contacted about problem sellers. Facebook Marketplace was also criticised for being slow to take action against problem sellers and for enabling misleading product descriptions, counterfeit goods and potentially harmful products to reappear on its platform after being taken down.
Over half (53%) of respondents representing around 50 Local Authorities across the UK identified Facebook as the most complained-about online marketplace – more than all of the others combined. In the following order eBay, Amazon, Wish, OnBuy, AliExpress, Etsy, Vinted, TikTok Shop and NotOnTheHighStreet completed the list of online marketplaces most frequently complained about by consumers.
CTSI's survey – the first of its kind – also reveals that Trading Standards teams are unable to properly address problems with online marketplaces because of a 'triple whammy' of recurring issues: uncooperative businesses, unsuitable legislation and limited resources. Just 10% of Trading Standards Officers said they have been able to take action against online marketplaces as a result of these three obstacles.
Through its work with the APPG on Consumer Protection, CTSI has been identifying issues affecting consumers using online marketplaces. The APPG's evidence-gathering sessions coincide with the recent publication of the Digital Markets, Competition and Consumers Bill, which includes proposals to create a Digital Markets Unit which would have the power to hold online firms to account.
CTSI's survey found:
Over half (53%) of Trading Standards Officers said Facebook Marketplace is the most-complained about online marketplace – more than all the others combined
The vast majority (90%) of Trading Standards Officers have been unable to take action against online marketplaces
Almost half (45%) cited a lack of cooperation from online marketplaces is a recurring problem
Nearly two thirds (63%) said the law as it stands is not fit for purpose
57% received no response when attempting to contact sellers on online marketplaces
59% said they have been unable to locate details about where third-party sellers on online marketplaces are based
29% said they are unable to deal with complaints about online marketplaces because of a lack of time and resources
John Herriman, Chief Executive of CTSI, said: "Facebook Marketplace needs to up its game. At a time when more and more people are going online to buy things, there is a real urgency for online retailers to take their responsibilities to their customers more seriously.
"The fact that Facebook Marketplace is an offshoot of a social media platform rather than a service that was built as an online retailer from the ground up speaks volumes. If it wants to be seen as a proper online retailer where people can buy safe and legitimate goods, it needs to start acting like one.
"Failing to take action against sellers who use their platform to mislead, rip off and potentially endanger consumers just isn't good enough. We are calling for all online marketplaces to take action against problem sellers, for the law to be tightened up so enforcers have more tools at their disposal to protect consumers, and for more resources that enable us to do that more effectively."
David Mackenzie, CTSI Lead Officer for e-Commerce, said: "The Digital Markets and Consumers Bill, which is currently being considered in Parliament, contains some excellent new provisions which will help Trading Standards get a fair deal for consumers and reputable businesses. But much more still needs to be done. Trading Standards powers need to be modernised to tackle the online world, with proper access to information held by businesses under investigation and takedown powers in relation to illegal online content. 
"We also want to see additional responsibilities for online marketplaces, such as making it clear to a buyer whether a seller is in business or not. Plus, fulfilment houses should be liable for the safety and compliance of products that come in to the country direct to consumers without the involvement of a traditional commercial importer."
Phil Lewis, Director-General of the Anti-Counterfeiting Group, said: "Criminals rely on legal e-commerce platforms, social media, maritime freight companies, express couriers, airlines, postal services and internet hosting services to set up rogue shopping sites. ACG is calling on Government to recognise the growing international threats to our families, job-providing businesses and the economy. Appropriate enforcement resources and a policy architecture are desperately needed to ensure the companies providing these services work alongside our enforcement authorities and businesses, to combat this intensifying threat."
Martyn Allen, Technical Director of Electrical Safety First, commented: "Sadly, the high number of complaints Trading Standards officers receive regarding online purchases comes as no surprise. Currently, online marketplaces like eBay and Facebook Marketplace are operating with fewer safety regulations than traditional high street retailers, eroding fair competition and allowing the sale of unsafe goods to flood the market unabated. This puts UK citizens at serious risk of injury and harm.
"It's been a year and a half since the UK Government promised publication of the Product Safety Review, which is expected to include proposals to protect British consumers when they shop online. The time for waiting is over – the Government must prioritise publishing the Review without any further delay."
Yvonne Fovargue MP, Chair of the APPG on Consumer Protection, said: "Since the pandemic and now, with the cost-of-living crisis, more people are buying products from online marketplaces. These consumers deserve to be treated fairly and should be able to be confident that what they buy is safe and accurately described.
"Online retailers like Facebook Marketplace need to be held to account just like any other type of business, otherwise consumers and legitimate businesses lose out."
ENDS
Notes to editors:
Survey methodology
CTSI's survey was completed between 24 May and 9 June 2023 by 51 local authorities and consumer protection experts from across the UK. Respondents were asked questions about the most pressing issues and complaints from customers regarding online marketplaces.
Chartered Trading Standards Institute (CTSI)
•The Chartered Trading Standards Institute (CTSI) is a national not for profit established in 1881 which supports the UK's trading standards profession, and works to protect consumers and safeguard honest businesses. CTSI's members are engaged in delivering frontline trading standards services at local authorities and in businesses. www.tradingstandards.uk
•Please contact CTSI Press Office: pressoffice@tsi.org.uk for any queries.
---