News
Give romance scammers the cold shoulder this Valentine's Day, CTSI urges
Posted 10/02/23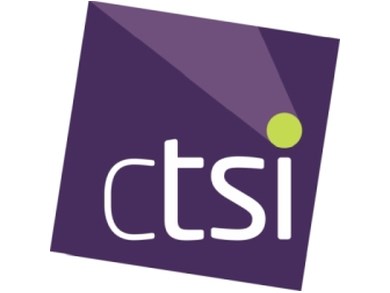 Trading Standards experts are warning those looking to fall in love not to fall for romance scams.
The Chartered Trading Standards Institute (CTSI) is warning the public to avoid being left broken-hearted by scammers this Valentine's Day, as new data shows a record rise in romance scams.
According to Lloyd's Bank*, romance scams are at an all-time high, having increased 30% over the past year. The average amount lost by romance scam victims is more than £8,000.
In many cases, scammers prey on the vulnerability of their victims, exploiting loneliness and using cynical, deceptive ploys to extract money from people looking for love. They often use dating sites to set up fake profiles or make false claims designed to lure the unwary.
As well as causing financial suffering, romance scams can lead to emotional trauma and depression, with many victims being groomed for long periods of time before being tricked into handing over money – in many cases to someone they have never even met.
Romance scams often involve some form of 'catfishing' – the practice of luring someone into a relationship by constructing a fictional online persona. A reverse image search of a profile picture using Google takes seconds and is a good way of determining whether a photo is a stock image or has been used elsewhere. 
CTSI also advises the public to be wary of phoney websites offering fake romantic getaways and Valentine's pop-up shop websites that don't honour purchases. 
People aged between 65 and 74 are particularly vulnerable to romance scams according to Lloyds' data, with the number of cases in the age group increasing almost 75% year-on-year. Men are slightly more likely to fall victim to a romance scam, comprising 53% of all cases.
CTSI Lead Officer Katherine Hart said: "Romance scams are among the most callous and cynical types of fraud we see, and the impact on victims can be life-changing. 
"As online dating has become the norm, any person is susceptible. Scammers don't care about age – they just want your money. Anyone who comes into contact with a prospective romantic partner online should exercise caution, and never hand over money or personal details, no matter how convincing someone appears to be. 
"Always be suspicious when contacted out of the blue, whether through social media, messengers or a dating app or website. Don't exchange too much personal detail straight off and if someone asks for money, block and report them.
"Always verify, and don't keep it a secret – try to talk to someone else about a potential romantic match and get an independent view. Never allow the contact to isolate you or stop communication with family and friends."
For consumer advice, please call the Citizens Advice Consumer Helpline on 0808 223 1133
To report scams in England and Wales, contact Action Fraud. In Scotland, contact Advice Direct Scotland on 0808 800 9060, or if in Northern Ireland, call Consumerline on 0300 123 6262.
The public is encouraged to join Friends Against Scams, a National Trading Standards initiative aiming to protect and prevent people from becoming scam victims by empowering them to take a stand against scams. 
The Chartered Trading Standards Institute (CTSI) is a national not for profit established in 1881 which supports the UK's trading standards profession, and works to protect consumers and safeguard honest businesses. CTSI's members are engaged in delivering frontline trading standards services at local authorities and in businesses. 
Please contact CTSI Press Office: pressoffice@tsi.org.uk for any queries. 
---