News
CTSI issues warning about e-bike and e-scooter battery fires
Posted 09/02/23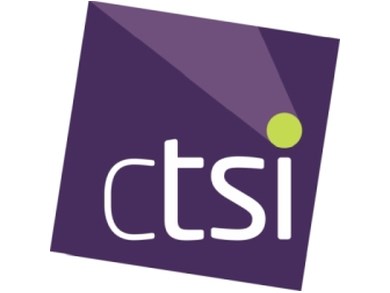 Trading Standards urges public and retailers to avoid non-compliant devices following dramatic surge in house fires.
The Chartered Trading Standards Institute (CTSI) is warning consumers and businesses about the risks posed by non-compliant e-scooter and e-bike lithium-ion batteries in light of an alarming spate of household fires attributed to the devices.
The number of fires caused by lithium-ion e-scooter and e-bike batteries in the UK has surged almost 150% over the past year*. In London alone, firefighters attended 88 fires caused by e-bikes in 2022 – an increase of 80% on the 49 responded to in 2021. 
CTSI is urging businesses importing and selling e-scooters, e-bikes and conversion kits to ensure that the products fully comply with product safety laws. The Institute is also warning consumers to only purchase devices from reputable retailers and to check that they display a valid UKCA or CE mark.
Christine Heemskerk, CTSI Lead Officer for Product Safety, said: "Don't buy online unless you're really certain where a product is coming from. You also need to be very sure that you're using the right charger for the right battery. There should be a charger supplied with the device you've purchased."
Alonso Ercilla, Trading Standards Manager at the London Borough of Islington, said: "For importers and retailers, getting this wrong could cost you an absolute fortune. Trading Standards can seize non-compliant devices and gain a forfeiture order so that we can safely dispose of them. We advise anyone selling these devices to get them tested to make sure they comply with product safety laws. When things go wrong, there are consequences. Businesses can be prosecuted and the public can be exposed to great risk of harm."
Many of the fires have been attributed to e-bike conversion kits which can be used to convert a standard push bike into an electric bike. 
London Fire Brigade Assistant Commissioner for Fire Safety, Charlie Pugsley, said: "There is a significant risk posed by the e-bikes which have been converted and we are predominantly seeing fires in ones which have been purchased from online marketplaces and batteries which have been sourced on the internet, which may not meet the correct safety standards.
"When these batteries and chargers fail, they do so with ferocity and because the fires develop so rapidly the situation can quickly become incredibly serious. These items are often stored in communal areas and corridors and can block people's only means of escape."
London's Walking and Cycling Commissioner, Will Norman, said: "All privately owned e-scooters remain illegal in public places and on the road in London, but they are not illegal to purchase. It is vital that customers understand the potential consequences of riding e-scooters and those who do purchase the vehicles must be clear on how to charge them and their batteries safely. E-bike owners must also be aware of the fire safety risks which come with using converted e-bikes from unverified suppliers. 
"The Mayor and I are determined to build a safer London for all. That is why I recently wrote to retailers with the Met Police imploring them to display information prominently in store and online to make customers aware that private e-scooters are illegal on public roads and to make it clear to customers that do purchase them how to charge vehicles and batteries safely."
CTSI is urging the public to:
• Only purchase e-bikes, e-scooters, chargers and batteries from reputable retailers.
• Never buy counterfeit batteries or chargers, and ensure that any device you use displays a valid UKCA or CE mark.
• Check that separate components, such as batteries and chargers, are compatible with one another.
• Register your product with the manufacturer to validate any warranties on components including batteries. Registering makes it easier for manufacturers to contact you in the event of safety or recall information.
• Check any products you have bought are not subject to a product recall. You can do this by checking Electrical Safety First's website or the government website.
---