News
Teeth whitening prosecution success
Posted 19/09/16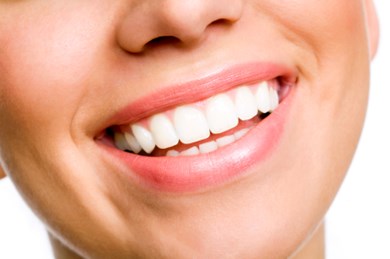 John Barry Hargreaves and son Matthew Hargreaves were sentenced to 18 months each at Merthyr Tydfil Crown Court on Friday (16 September). The sentence comes after a three-year nationwide investigation led by the council's trading standards service, with the co-operation of the General Dentist Council (GDC).
The father and son, from Southwood, Mereside, Knutsford, were convicted of running a fraudulent business under Section 9 of the Fraud Act 2006. Between October 2012 and July 2015, they used dishonest practices in making false claims about the teeth whitening products and making false claims about which company was selling the products at events throughout the United Kingdom.
The teeth whitening products did not comply with safety laws and were unsafe due to harmful levels of hydrogen peroxide, with one victim receiving hospital treatment for burns after using a product.
John Hargreaves' wife, Jean, who was also involved in the illegal activities, was jailed for six months, suspended for two years, after being convicted of offences under the Consumer Protection from Unfair Trading Regulations 2008 for similar matters surrounding making false claims about the products and supplier businesses.
Both male defendants were disqualified from being company directors for 10 years while Jean Hargreaves was disqualified from being a company director for five years.
The council's trading standards service began their investigation in July 2013 at the Royal Welsh Show, Wales' premier agricultural show that attracts some 240,000 visitors each year at its base in Llanelwedd, near Builth Wells.
Trading standards officers attended the event, which houses some 1,000 traders selling their goods, and were suspicious of the claims made. These suspicious were well founded when it was discovered the company behind the products has been formally dissolved several years before.
A test purchase and analysis found that this product contained harmful levels of hydrogen peroxide. Numerous unsubstantiated and false claims were discovered on banners at the event including such as who could use it (ideal for any age group) and who had approved the product (used by leading dentists throughout the UK and Europe).
The product purchased by Powys contained 11% hydrogen peroxide – some 110 times the legal limit for products that are sold directly to consumers.
The GDC assisted trading standards officers in commissioning a leading expert in the field of dentistry, Professor Angus Walls, to examine the product. He highlighted that the use of these types of high-strength products would risk tooth sensitivity and chemical burns to patients.
Following the arrest of one suspect and the seizure of all products and banners in Powys at the event, Operation Gleam was formed by trading standards to Powys to deliver this investigation.
The investigation was soon expanded by officers to cover the work and actions of 10 local authorities throughout the UK who had tried to tackle the criminal enterprise behind the trading.
The Powys-run investigation uncovered that the family traded at some 150 venues across the UK, including shows such as Earls Court, and also trading online. This illegal trade appeared to have continued for approximately 10 years and made them over £3m.
Over a three year period, the council's trading standards service led the nationwide investigation into a family who used 20 companies (mostly dissolved) as a smokescreen to prevent detection and make significant profits whilst paying no tax and selling unsafe products that could potentially cause patient harm.
Over 30 victims were identified during the investigation with one victim hospitalised and prescribed morphine as pain relief for some period of time after using the product.
Operation Gleam was supported by the GDC, numerous trading standards authorities, the Regional Intelligence Analyst in Wales, Scambusters Wales, Dyfed Powys Police, Greater Manchester Police, GAIN and the council's Legal Services.
The law states that tooth whitening products containing or releasing between 0.1-6% hydrogen peroxide should not be made directly available to the consumer other than through treatment by a GDC-registered dentist (or dental hygienist, dental therapist or clinical dental technician working to a dentist's prescription).
Breach of these regulations is a criminal offence. In addition, it is illegal under these regulations for tooth whitening products which contain more than 6% hydrogen peroxide or for any associated products which release greater than 6% hydrogen peroxide, to be supplied or administered for cosmetic purposes.
Trading standards will enforce the law surrounding the sale and supply of tooth whitening products and the GDC will enforce the law surrounding unregistered practitioners offering or carrying out illegal tooth whitening treatments.
A proceeds of crime timetable set to disclose the criminal benefit of the defendants from their activities.
Cllr John Powell, Cabinet Member for Trading Standards, said: "We cannot have unsafe products being brought into Powys which could harm our citizens or visitors, particularly as the Royal Welsh Show is our premier event.
"This result also vindicates our decision to embark on a nationwide investigation, demonstrating the excellent skills that our trading standards team possess."
Clive Jones, the council's Professional Lead for Trading Standards and Community Safety, said: "We have to give credit to all officers in this case in stopping this criminal activity and undertaking such a sizeable fraud case with some 90 statements and 6,000 exhibits.
"We achieved this result due to the dedication of our officers and our partners. We wish to thank all our partners who made this result possible. We will be working with the GDC on future campaigns as this was one of the largest cases ever taken and we need to ensure that such sharp practices are stamped out."
Katie Spears, Acting Head of Illegal Practice at the General Dental Council, said: "We are pleased to have worked closely with Powys County Council's Trading Standards Service to secure such a positive result for legitimate traders and to pursue this prosecution to protect the public from the risk of real harm.
"The GDC continue to work hard to proactively spread the message that tooth whitening is the practice of dentistry and that only registered dental professionals can legally and safely provide such treatment.
"We are particularly proud of the collaborative approach taken here Powys County Council's Trading Standards Service to promote patient safety and will continue to work with trading standards and other stakeholders to guard against the promotion of potentially dangerous illegal tooth whitening practices."
ENDS
For further information please contact:
Am fanylion pellach cysylltwch â:
Lee Evans,
Swyddog Cyfathrebu a'r Cyfryngau
Media and Communications Officer
Ffôn/Tel: 01597 826023
Ffôn Symudol/Mobile: 07769 640058
Ebost/Email: lee.evans@powys.gov.uk
DATE: 19 September 2016
---